Why choose the Dabo Dolphin Water Pump?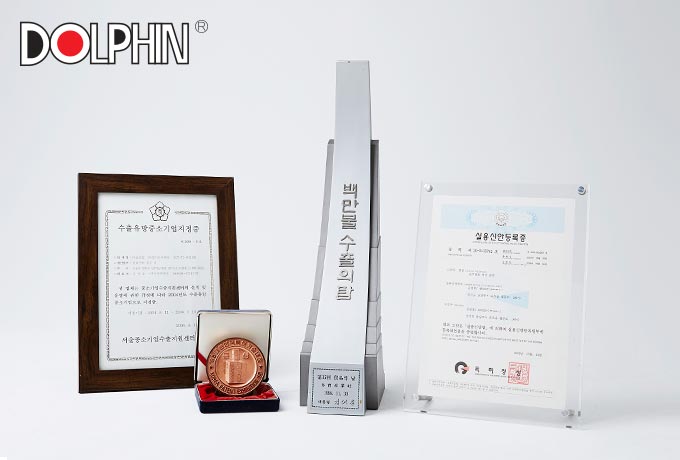 Dabo has been manufacturing the best quality of water pump, Dolphin Water Pumps over 25 years. We invented the first manual hand pump for 5 gallon drinking water bottle and obtained international patents in the United States and in Korea. We have been exporting award-winning products to highly satisfied customers for a quarter of a century.
Save money on batteries or on your electric bill! By just pressing the head of the pump the Dabo Dolphin Water Pump operates manually. There is no need for an electrical outlet. This allows you to place your Dolphin Water Pump and water bottle anywhere in your home or on your property without worrying about a power source.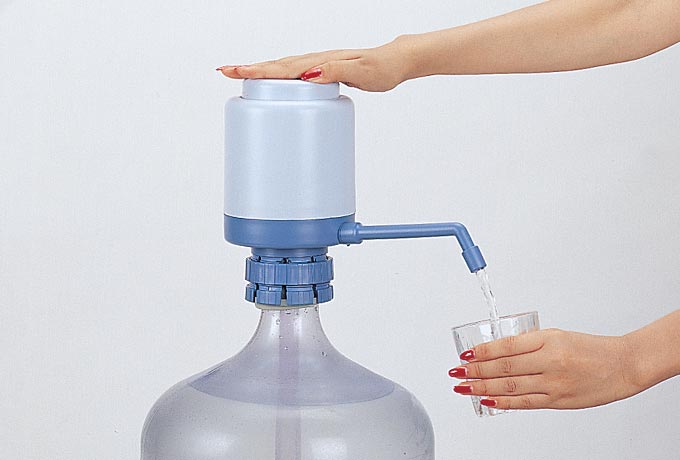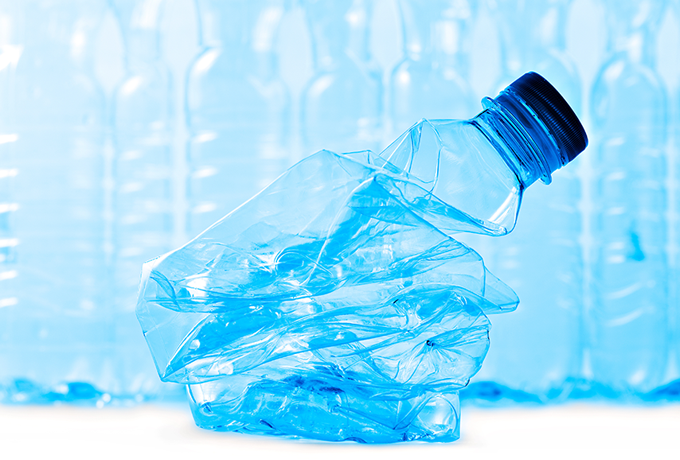 Did you know that approximately 50 billion plastic water bottles are used in the United States each year? Dabo truly cares about the environmental challenges facing the world and is dedicated to doing their part in saving the planet. Join us in recycling the plastic water bottles used in the Dolphin Water Pump.
The Dolphin Water Pump allows you to enjoy fresh clean water everyday of your life no matter where you are. It is not only convenient for indoor usage, like your home or office, but the Dolphin Water Pump can also be used as a water dispenser when you're on a picnic or out camping.
Good design by pressure
I like the design. The large button is a bellow that creates pressure inside the bottle. It then pushes the water out. The reason I like this design is contrary to a spray bottle. Water would eventually deteriorate or foul any pumping mechanism any other way for anything used quite frequently.
You simply have to make sure you have a good tight seal for usage. You don't have to pump the crap out of it to get water. OF course when you attach it to a new bottle it will work like a champ but even toward the end of the bottle, a couple of pressure pumps and you have water and while holding it down, keep the pressure from leaking off. Once the button it released, it seems there is a leak off valve to release any built up pressure.
This is a great design and since I do not trust my water in the 80 year building at work, I use this daily during the work week and has always been fantastic. Just remember to screw down the sleeve to seal the bottle for usage.
Amazon buyer "TeckFreek"
Great purchase!
This pump is amazing! We take it with us camping and it is exactly what we need. We buy a jug of water on the way to the campground and this pump gives us water at the campsite. It is easy to assemble and take apart. The pump works great and it screws on tight so you can move the jug around without any water spilling. We love it!
Amazon buyer Jessica Jane
Water bottle manual pump, AWESONE!
AWESOME PRODUCT! EVEN WITH MY ARTHRITIS I CAN EASILY PUSH DOWN FOR CUP OF WATER! NO BATTERIES! NO ELECTRICITY TO PAY FOR! COMES WITH CLEANING BRUSH! LOVE THIS PRODUCT!
Amazon buyer Cynthia B