Dolphin Water Bottles
PRODUCT FEATURES
Various product options and sizes are available.
Made of food grade premium plastic material.
Thick and durable that you can use permanently.
Great for outdoor activities such as picnic or camping.
Great to contain food such as pickle, juice, or sauce.
Available product options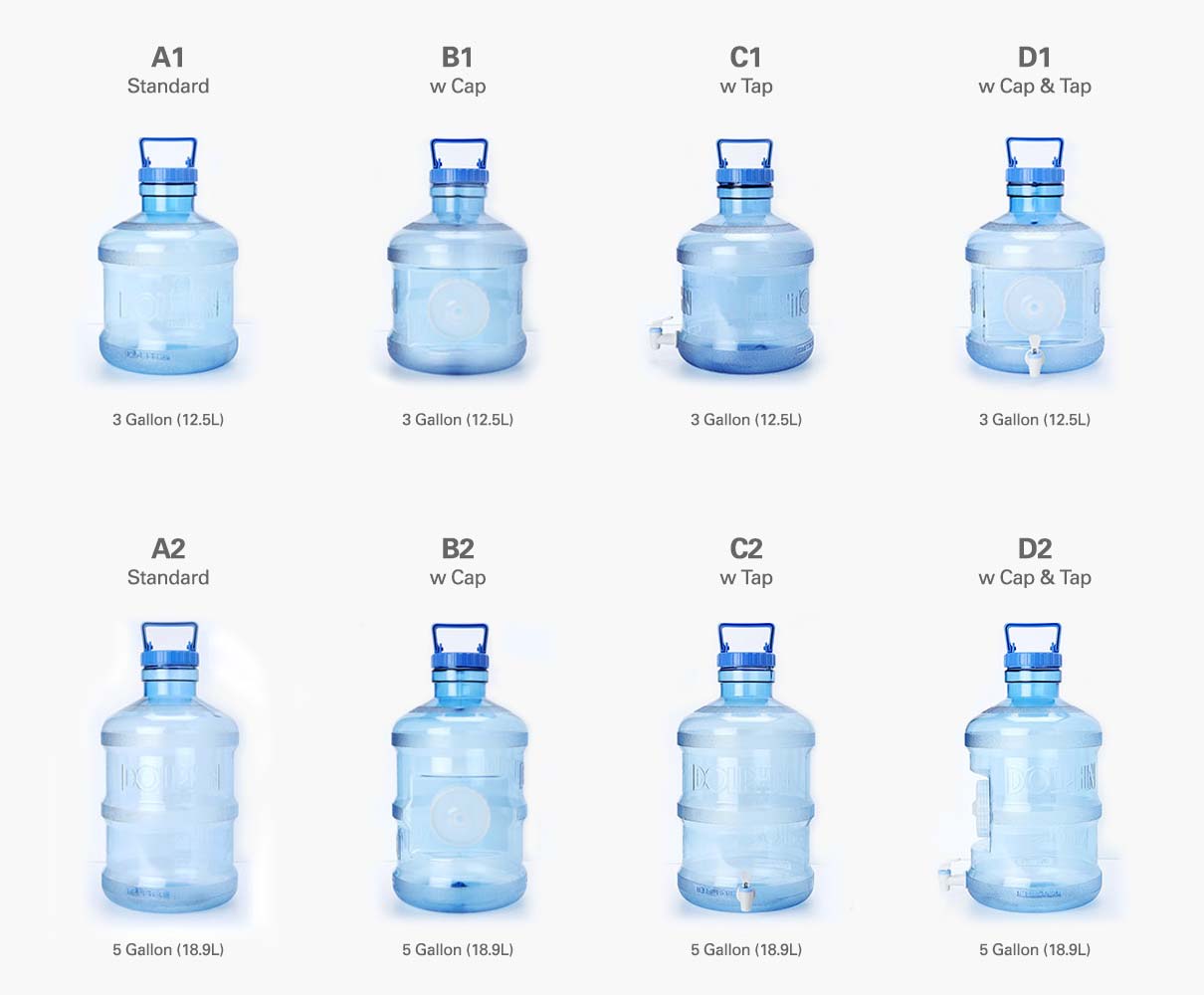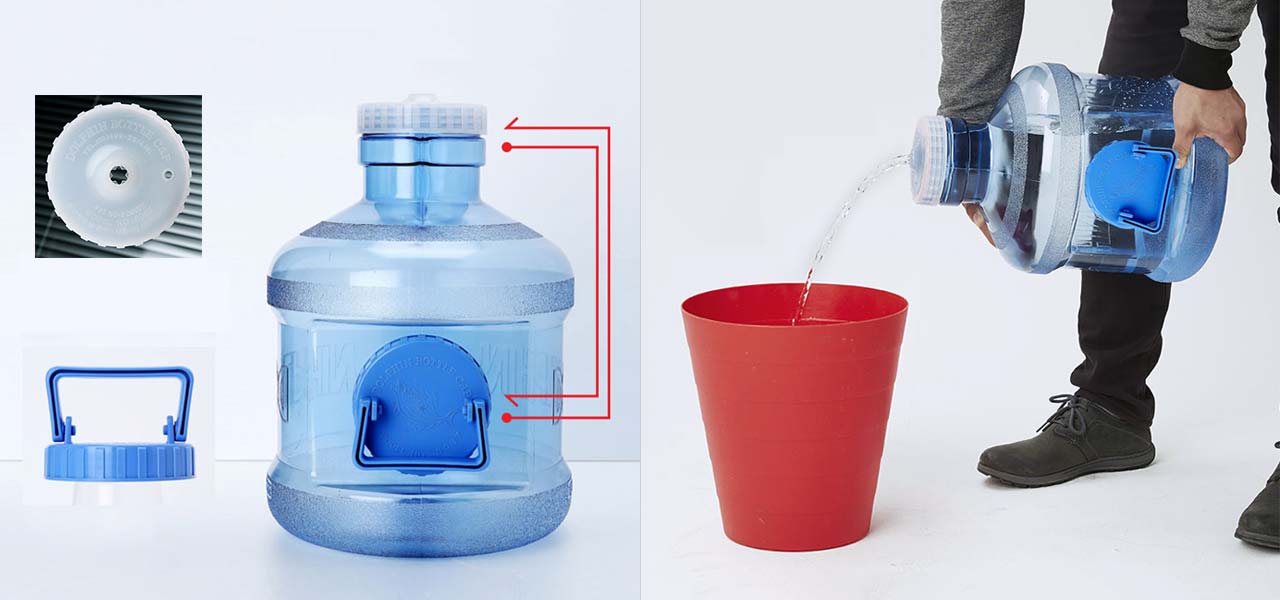 Dolphin Water Bottle is designed to have a wide mouth so you can easily clean inside of the bottle as wide as you can put your hand inside and clean instead of using brushes or tools. When you pour water out, the wide mouth may be difficult to dispense as much as you want, so the cap allows you to run water slowly and helps you control the amount of dispense.
PACKING
3 GALLON (12.5L) BOTTLE
BOTTLE SIZE (mm) : 270 x 370
CARTON BOX SIZE(mm) : 290 x 290 x 425
GROSS WEIGHT: 1.22kg
5 GALLON (18.9L) BOTTLE
BOTTLE SIZE (mm) : 270 x 480
CARTON BOX SIZE(mm) : 290 x 290 x 525
GROSS WEIGHT: 1.56kg